I'm The General and I LOVE NEW YORK CITY !!!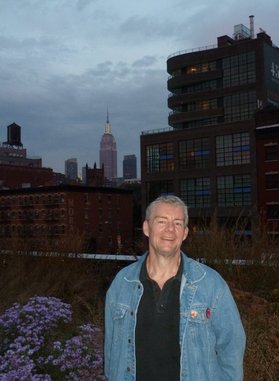 You can contact me via e-mail at:
TheGeneral@generaltoursnyc.com
or call: (646) 736-7738
Also, find me on
Facebook
.
OK, I'm not REALLY a general. My name is Kevin and I'm a licensed tour guide here in NYC.
All photos on this website were taken by ME with a simple point-and-shoot camera.
Visiting from out of town?
Have friends or relatives coming in for a visit?
Hosting a corporate or school event?
Maybe you lived here all your life, but would like to see New York City in a new light?
For a fraction of the cost of a Broadway show or a good meal, I can give you an authentic New York experience that you will carry with you for the rest of your life! Take my walking tours, or hire me as a general guide to show you around this great city.
Booking a tour is EASY! Just send me an e-mail!
-
tell me your name
and contact information
-
pick a date and time
- s
elect any one of my five tours or let me know what
YOU have in mind
There is so much beauty, excitement, and history all around this town. You just have to know where to look.
New York City can be overwhelming, confusing, and frustrating. That's why you need an expert guide. That's where I come in. I was born here and I know every crack and crevice. I know all the tricks and gimmicks. I know how to MAXIMIZE the New York experience.
Let me show you around. Find out why New York City is called The Greatest City in the World.
Architecture – History – Finance – Fashion
Art – Music – Literature – Pop Culture
Food – Shopping
New York has it all.
Everyone
sees New York City in their own unique way, from their own point of view. Everybody has one little piece of the puzzle. On my walking tours I put those pieces together and fill in the gaps, so you can see the whole picture. The BIG picture. The Big Apple!
I will show you some amazing sights that you won't find anywhere else in the world. And just as important, I'll give you the stories and information to put it all in perspective. THAT's what I can give you that you just can't get on your own.
Right now I offer FIVE classic walking tours:
The City Below Wall Street
A Walk Over The Brooklyn Bridge
Greenwich Village
Rockefeller Center
Central Park
I can also customize tours for your specific needs. Book me for a whole day, or weekend... or as long as you want.
What are your interests?
What brings you to New York?
Where do you want to go?
What do you want to do?
Need help navigating around town?
Want to plan an itinerary for your visit?
Talk to me... I'll go out of my way to make sure you have a GREAT time here in New York City.
Let the General take charge. You'll be glad you did.
---