Greenwich Village tour lasts just over 2 hours, available 7 days a week, $25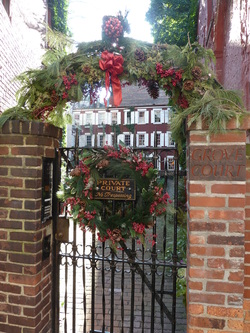 Step out of the big city and into the old village... Greenwich Village.

The rolling hills and dales of the colonial days are long gone, but Greenwich Village still harkens back to the old times. From the winding twisting streets paved with cobblestone to the 19th century row houses, you can feel the hustle and bustle of New York City drift away as you step back in time.

But don't get lost... you may wander in circles for hours !!

Sitting on top of it all, like a diamond in the rough, is the magnificent Washington Square Arch.

But make no mistake, Greenwich Village is far more than just a quaint little neighborhood. It was here among these quiet streets that common people were empowered to think differently. Revolutionary thoughts and ideas found a home here, leading to changes in the way we view art, poetry, philosophy, politics, and humanity today.

So much beauty, so much history, so many stories to tell. It's no wonder so many celebrities choose Greenwich Village as their home.

Learn about the long history of free thinking individualists who populated this part of town... all the way from the colonial period right up to the present. The patriots, the rebels, the revolutionaries, the anarchists, the artists, the poets, the playwrights, the bohemians, the modern thinkers, the alternative lifestyles...

See where it all happened right here in Greenwich Village.


---